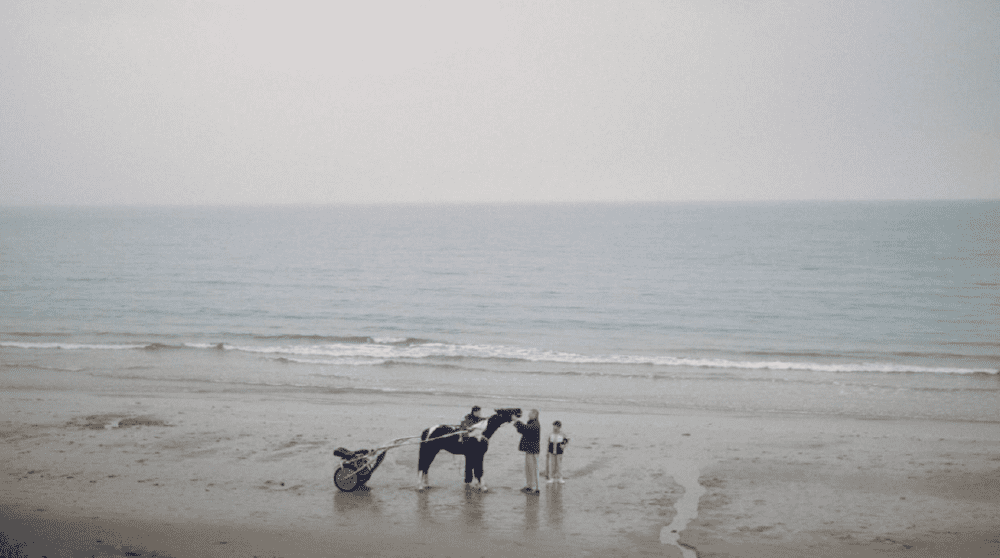 A Legacy of Horses
Back in 1996, 16-year-old John was proudly riding bareback on his horse. The atmospheric archive shots show him galloping among the dreary apartment blocks of Ballymun, the working-class neighborhood in Dublin where this restless kid grew up, got his first horse, and was expelled from school. For John and many of his neighbors, riding was a welcome escape from the tough reality of Ballymun, not an expensive hobby.
Now, 20 years later, John has a teenage son of his own. He inherited his passion for horses from his father, and now he's passing on that passion—along with his own knowledge and experience—to his beaming, shy boy Daragh. In observational scenes that shift back and forth in time, the story unfolds of fathers and sons, men and horses, love and devotion. In voice-over John talks about his past and present, and how Daragh is following in his footsteps. Things are getting tougher for horse lovers in Ballymun, he says, but they can't imagine a life without them.
Grading by Nils Fridén. He created a cinematic low contrast look for the film.