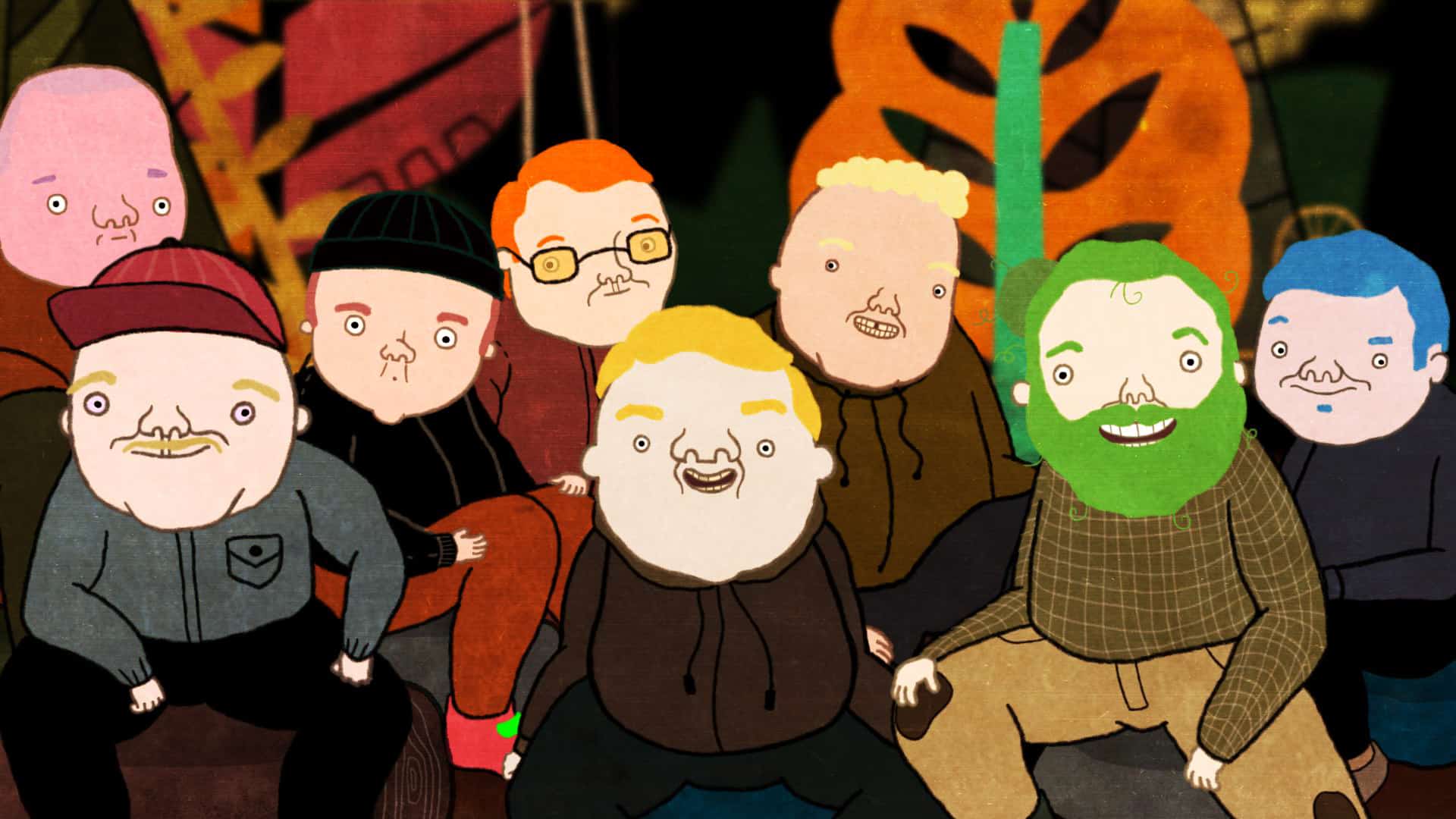 Sällskapet
Privilege is when you think something is not a problem because it's not a ­problem to you personally. — David Gaider
Eight white men meet by the campfire, at the bar and in the bathhouse. An animated satire based on interviews of people from the epicenter of norms and privileges. Who are they? What do they want? And are there more emotions other than hungry, angry, tired and horny…? Nakedly the Assembly members reason their way to their own roles in society. Mark Levengood loans his voice to the interviewer when documentary audio material meets fictional characters.
A documentary episodic film in seven parts by Malin Erixon.
Nils did color grading of the series. We used a soft diffused look with a warm filimic palette to soften and enhance Malins animation style.